CLICK BUTTONS BELOW TO ACCESS SECTIONS
SUNDAY MASSES
Sat 4:00 PM – Vigil Mass
Sat 6:00 PM – Spanish Mass
Sun 8:00 AM, 9:30 AM, 11:15 AM
DAILY MASSES
Mon- Fri 8:00 AM and 5:30 PM
Saturday 8:00 AM
Holidays 10:00 AM
HOLY DAYS OF OBLIGATION
5:30 PM Vigil Mass
8:00 AM, 12:00 Noon, 7:00 PM
Mass times subject to change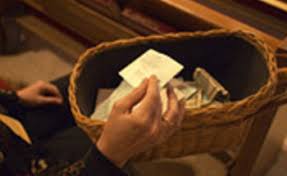 SPECIAL THANKS TO OUR STEADFAST PARISHIONERS
Thank you for your continuing financial support through online e-Giving, and mailing your Envelopes to the Parish Office when you are unable to attend Mass.
Collection For September 3, 2023
Twenty-Second Sunday in Ordinary Time
First Collection: $12,115.21
Online Giving: $3,593.02
Lourdes Grotto & Garden Fund: $3,685.25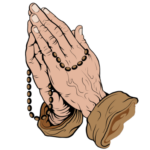 May God continue to bless and protect you and your loved ones.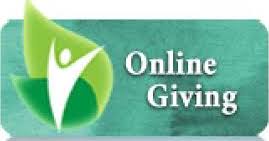 Dear Parish Family,
Please consider e-Giving.  e-Giving is an easy, fast and secure way of automatically giving your offertory or other contributions online using your checking account, credit card, or debit card.  The convenience of not having to worry about weekly envelopes or writing a check before you rush to attend Sunday Mass is absolutely valuable for many parishioners.
e-Giving guarantees the delivery of your offering on a timely basis, and in a predetermined fashion designed by you.  This saves the Parish the continuing escalating cost of printing and mailing envelopes.  However, you may still request envelopes if you so desire. 
If you decide that this is a convenient and time-saving way of making your offertories, please click HERE to register. If you have any questions or concerns, please call our Accounting Department at 561-483-2440 Ext 1418. 
Thank you for supporting your Parish.  May God richly bless you.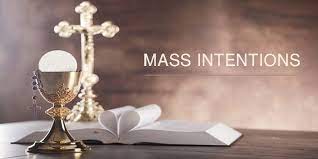 The Book of Mass Intentions for the Year 2024 will open on Wednesday, October 11th. To select Masses, please come to the Parish Office during office hours 8:30 am to 3:30 pm. The office closes for lunch from 12 noon to 1:00 pm.
It is time again for the Religious Education Trunk or Treat on Friday, October 27th from 6:30 pm to 8:30 pm. Children up to age 12 are invited to come and enjoy an evening of fun and games.
Our Parish Fall Festival sponsored by the Knights of Columbus is on Sunday, October 29th. Join us from 10:30 am to 2:30 pm for Food, Music and Games as we come together as a Community of Faith.
Our Lady of Lourdes Catholic Church presents…
Northern Italy and Its Lakes
With Optional 2-Night Milan Pre-Tour Extension
March 9 – 17, 2024
For information and Registration contact the Parish Office
Our Lady of Lourdes Catholic Church
561-483-2440
[email protected]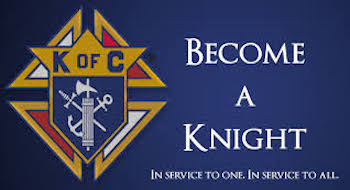 The Knights of Columbus invite you to join them in O'Shea Hall for breakfast on the third Sunday of every month after all Masses.
The next breakfast will be on Sunday, November 19, 2023.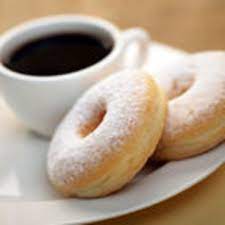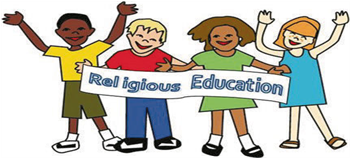 2023-2024 Religious Education Program
Our Religious Education Program consists of a two-year program for the sacrament of Holy Communion and a two-year program for Confirmation.
Requirements For Registration
Families must live within Parish boundaries, if not they should be registered and active parishioners for at least six months prior to the beginning of classes. Classroom space is limited to 12 students per class.
A copy of your child's Baptismal Certificate
50% of Registration fee due upon registration
A child should be registered for Communion One when entering 2nd grade. By the end of 3rd grade or approximately the age 9, your child is expected to have received First Communion.
A youth should receive Confirmation by the end of 10th grade in High School or approximately 16 years of age. Therefore the right time to enroll you child in Confirmation One is upon entering 9th grade
How To Register Your Child
Walk-in registrations in the Religious Education Office during the month of August
Monday – Thursday 9:00 am – 12 noon & 1:00 pm – 3:00 p.m.
Download a Printable Registration Form and hand deliver or mail it to the Parish Office.
Please include the required documents and your deposit.
 If you have any questions, please contact the Parish Office at 561-483-2440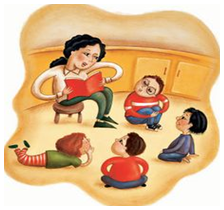 SUPPORT THE RELIGIOUS ED PROGRAM BECOME A CATECHIST
Would you be interested in helping our CCD program during the next school year as a Catechist?
Call the Rel. Ed. Office and don't miss the opportunity of bringing children closer to God.
The Rite of Christian Initiation of Adults is now the Order of Christian Initiation of Adults
The 2023-2024 OCIA (RCIA) program of preparation for those who have not completed their Sacraments of Initiation and those who would like to become Roman Catholics began on Tuesday, September 19, 2023.
Click HERE or call the Parish Office at 561-483-2440 for more information.
SACRAMENT OF RECONCILIATION
Friday – 4:00PM to 5:00PM
Saturday – 11:00AM to 12 Noon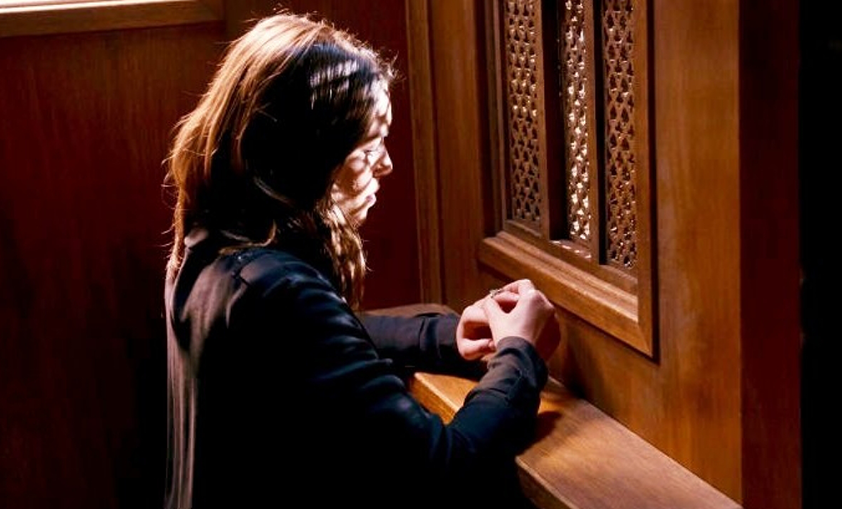 Please call the Parish Office at 561-483-2440 for more information.
Matthew Jonas & Jennifer Black
October 21, 2023
Pope John Paul II
Father, you are Love and Life.
Through your Son, Jesus Christ, born of woman, and through the Holy Spirit, fountain of divine charity, grant that every family on earth may become for each successive generation a true shrine of life and love.
Grant that love, strengthened by the grace of the sacrament of marriage, may prove mightier than all the weakness and trials through which our families sometimes pass.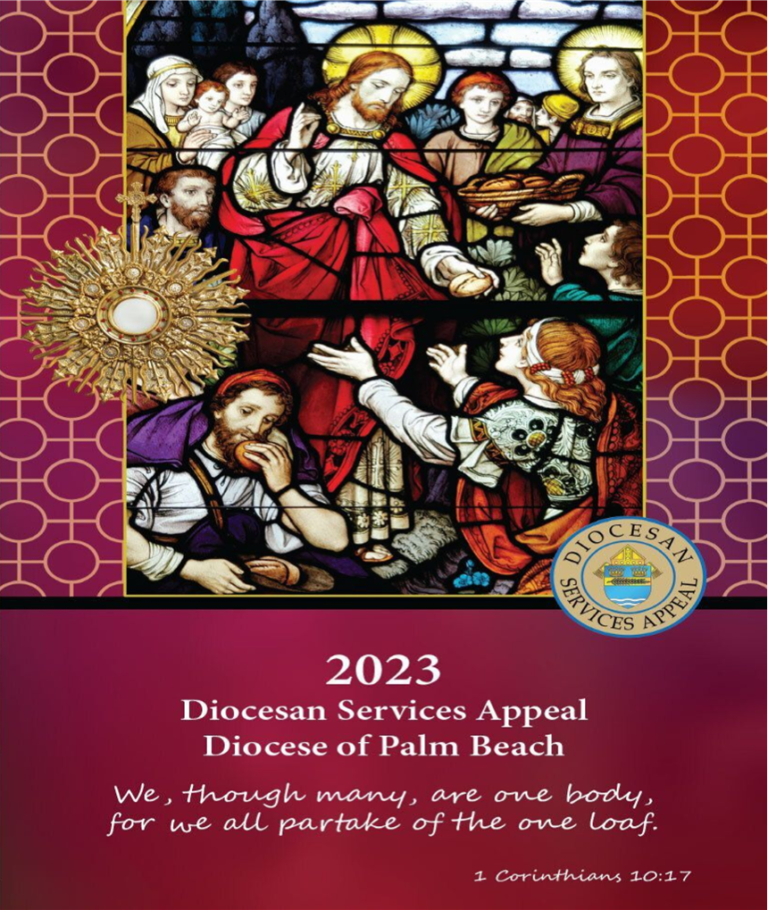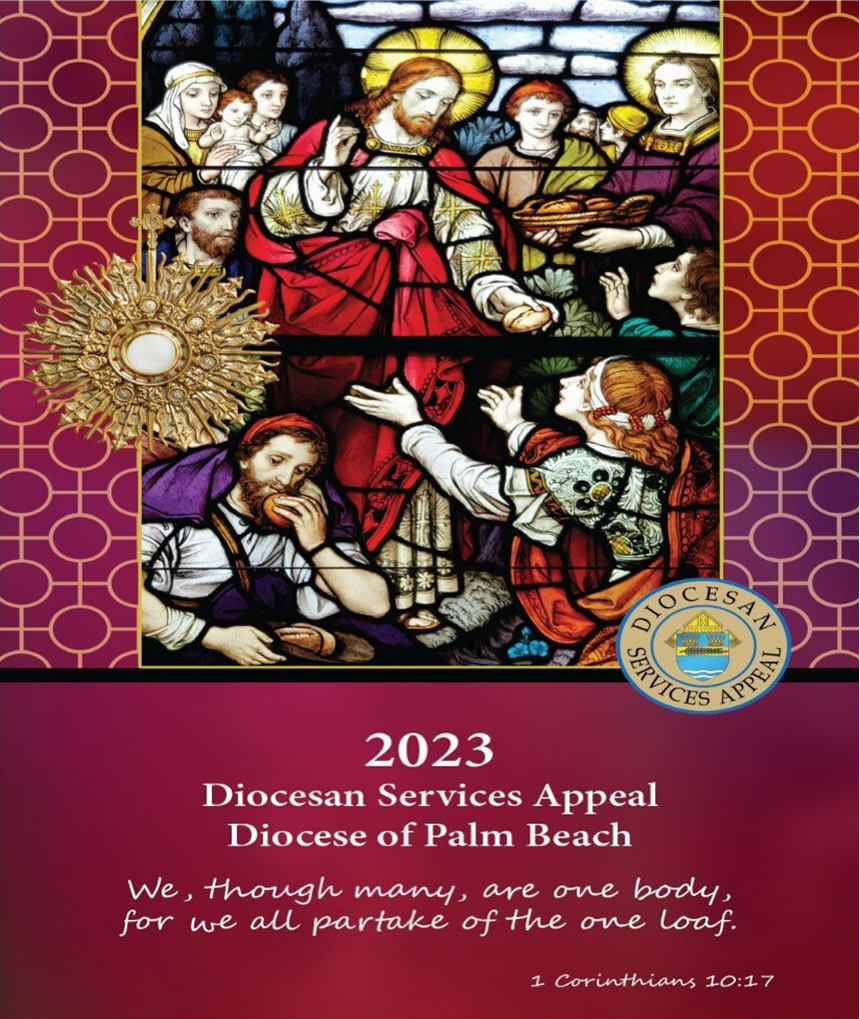 Thank you so very much to all our Parishioners who have generously contributed to the Bishop's Appeal Campaign (DSA) which provides the needed funding for the various ministries and services the Diocese of Palm Beach offers to the most vulnerable in our communities.
We have met and surpassed our Parish Goal of $152,000.
Bishop Barbarito on behalf of the Diocese of Palm Beach has expressed his appreciation for your faithfulness and thoughtfulness as you continue supporting both the Diocesan ministries and offices as well as our Parish community. It is wonderful to see how we all together could impact the future of the Church and by her mission transform our world. Thank you!
Finance Council Members

BECOME A CCD CATECHIST
Please consider volunteering in our Religious Ed program during the next school year. We are always in need of teachers, assistants, office help, and traffic monitors. Teen Helpers are also needed. Help bring our children closer to Jesus. We will train you.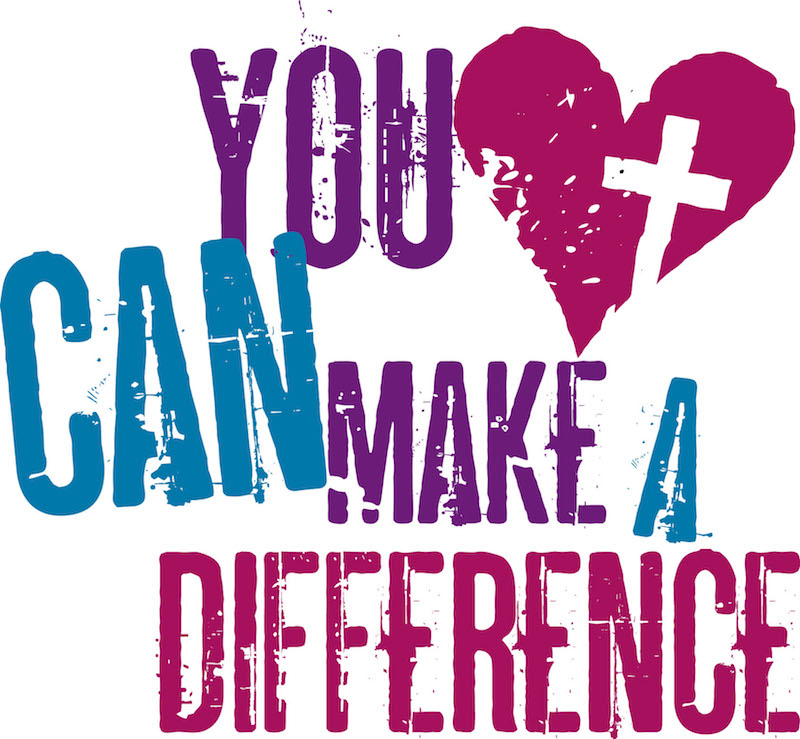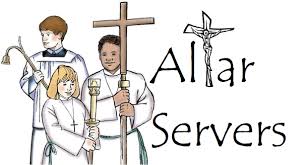 Serving the Altar during Mass is an awesome privilege that allows Altar servers to grow closer to God in a very unique way. Not many people could be that close to the holy sacrifice of the Mass when it is offered by the Priest but Altar servers and clergy.
Don't miss this great honor and call the Religious Education office at 561 483 2440 ext. 1429 to sign up for training.
Altar servers should be Baptized and have received their First Communion. The minimum age is 8 or in 3rd grade.
Boys and girls who wish to become Altar servers should be mature enough to understand their responsibilities, and to carry them out with reverence.
Volunteering is a rewarding way to serve your community. It challenges your spirit, fills your heart and enriches your life. Yours may be a renewed sense of purpose or possibly work to fill idle moments. Maybe it's the opportunity to touch someone on a heartfelt level and be touched in return. If you would like to serve, please contact the Parish Office at 561-483-2440.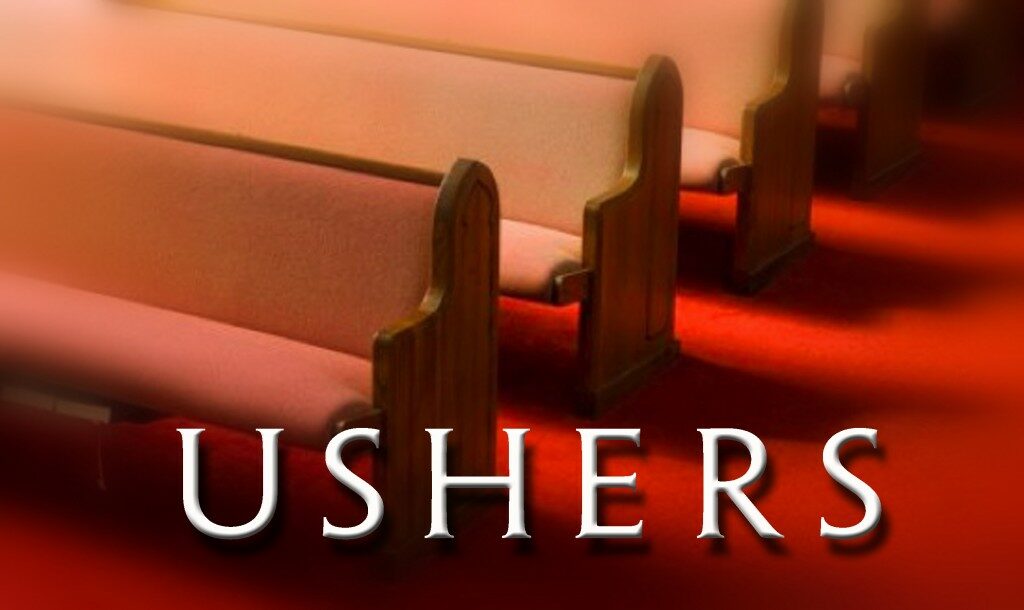 The Church is open for prayer throughout the day, from 6 am to 6 pm. After hours, the Grotto of Lourdes and Prayer Garden continues to be available to the faithful for prayer and meditation.
Our parishioners can provide solace and encouragement to those who need it most. Your kindness and compassion can make a significant difference in the lives of our military members and the sick and homebound. Let us remember them in our thoughts and prayers, and may their burdens be lightened by the collective strength and love of our worshipping community.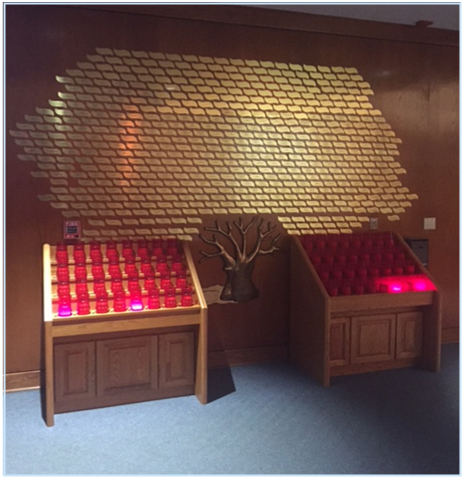 Tree Of Life
The Tree of Life offers you a great opportunity to remember your loved ones in a very tasteful way while you make a contribution to your Parish. Each brass leaf holds more than the name of your father or mother, husband or wife, son or daughter. It is a memorial of gratitude meant to last. For more information, please contact the Parish Office. May God bless you.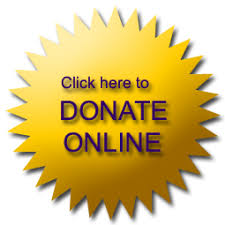 Our Parish is sustained through the Generosity Of Parishioners And anyone of goodwill.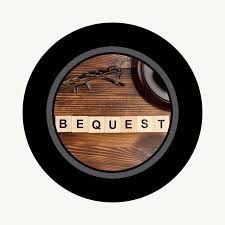 A Bequest is a unique gift of money or assets left through your will and is an investment in the future of your Parish.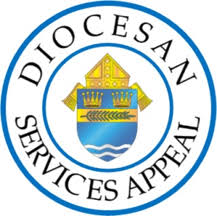 Each Parish has the responsibility to support the needs and ministries of the Diocese.
Links To Websites Of Interest