Additional resources to help you on your journey of Faith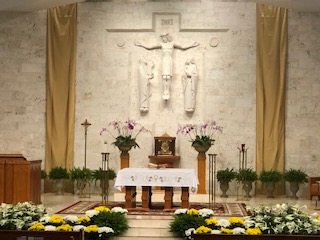 Altar Flowers Offered
In Memory Of
John Smith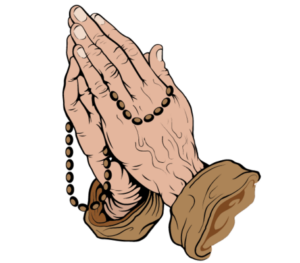 Requested By
DeLisle & Ava Callender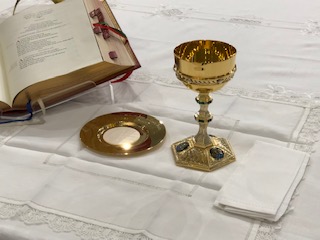 Altar Bread Offered
In Loving Memory Of
Mary Vonne Elelanor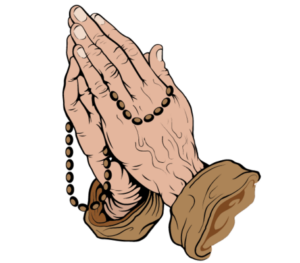 Requested By
Family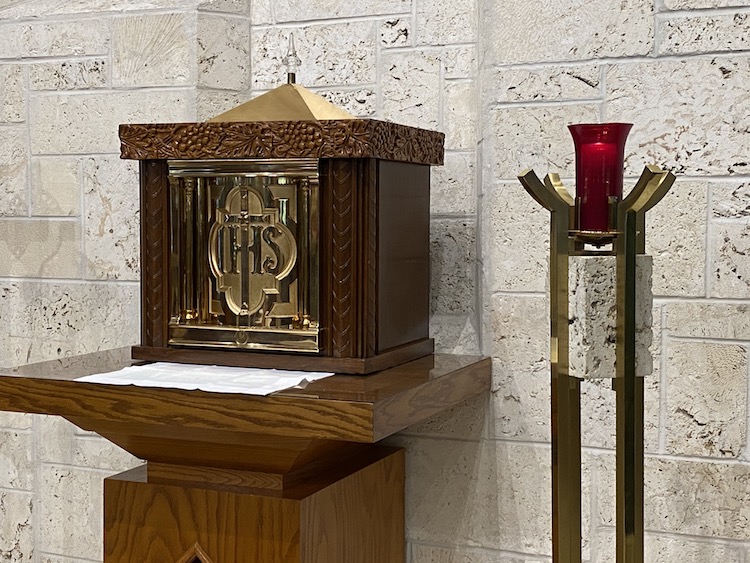 Sanctuary Lamp Offered
In Loving Memory Of
Stanley P. Bruno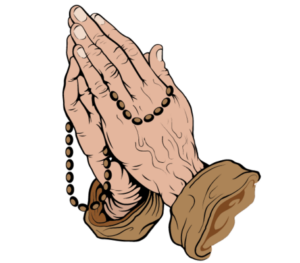 Requested by
The Diaz Family
CLICK BUTTONS BELOW TO ACCESS SECTIONS
Voice of the Family presents Our Lady of the Rosary Family Catechism, an entire online video catechism course which provides children and their families, completely free of charge, with the unique opportunity to learn the timeless truths of the Catholic Faith according to the classic Baltimore Catechism. This program will be a real asset to Catholic parents, the primary educators of their children. The easily accessible lessons of Our Lady or the Rosary Family Catechism are presented by Fr Anthony Pillari JCL, MCL, STB with the view that all children and families commit the Baltimore Catechism to memory, as generations of Catholics used to do. By taking up this delightful challenge, we are invited to join the mission given by Our Lady at Fatima: to work for the salvation of souls by striving for holiness in our daily lives. Sign up today, become crusaders for Christ!
MASS READINGS AND VIDEO REFLECTION
Twenty-Sixth Sunday in Ordinary Time - Cycle A
Yes To God's Will - Live Pleasing God
God wants us to love and serve Him for our own benefit. When we are living loving and serving God, this means we are in His company and with His favor, but if we are living only for ourselves and doing what we want and not what God wants, then there is a disconnect, a separation, from ourselves to God. Let us humble ourselves by forgetting what we want and always cater to what God wants. Let us live in God's grace for that is best for us.
WEEKDAY READINGS - 10/02/23 to 10/08/23
Monday
Tuesday
Wednesday
Thursday
Friday
Saturday
Sunday
Zec 8:1-8/Ps 102:16-23/Mt 18:1-5, 10
Zec 8:20-23/Ps 87:1b-7/Lk 9:51-56
Neh 2:1-8/Ps 137:1-6/Lk 9:57-62
Neh 8:1-12/Ps 19:8-11/Lk 10:1-12
Bar 1:15-22/Ps 79:1b-9/Lk 10:13-16
Bar 4:5-12, 27-29/Ps 69:33-37/Lk 10:17-24
Is 5:1-7/Ps 80:9-20 /Phil 4:6-9/Mt 21:33-43
Our ministry aims to help the faithful adult to grow in both Human and Christian maturity. 
As part of this goal we offer links to Adult Faith Formation videos.
How to make sense of Suffering? Can I escape it?
Many can give ideas about suffering and how to understand it or how to give sense to it in our lives. But sometimes no matter how we give some sense to it, it is still awful and heartbreaking when we are in it. I believe all in life will have to pass through suffering, pain, difficulties, etc. in one form or another in varying degrees, but what matters is our trust in God and hope in Him.
FATHERS & DOCTORS OF THE CHURCH
St. Jerome insists that ignorance of Scripture is ignorance of Christ. A strong exhortation from a Father and Doctor of the Catholic Church urging all Christians to recognize that serious Bible study is a necessity, not an optional luxury. 
I interpret as I should, following the command of Christ: Search the Scriptures, and Seek and you shall find.
JEROME ON IGNORANCE OF SCRIPTURE
Christ will not say to me what he said to the Jews: You erred, not knowing the Scriptures and not knowing the power of God. For if, as Paul says, Christ is the power of God and the wisdom of God, and if the man who does not know Scripture does not know the power and wisdom of God, then ignorance of Scripture is ignorance of Christ.
JEROME ON THE PROPHET ISAIAH
Therefore, I will imitate the head of a household who brings out of his storehouse things both new and old, and says to his spouse in the Song of Songs: I have kept for you things new and old, my beloved.
In this way permit me to explain Isaiah, showing that he was not only a prophet, but an evangelist and an apostle as well. For he says about himself and the other evangelists: How beautiful are the feet of those who preach good news, of those who announce peace. And God speaks to him as if he were an apostle: Whom shall I send, who will go to my people? And he answers: Here I am; send me.
ALL THE MYSTERIES OF CHRIST CONTAINED IN SCRIPTURE
No one should think that I mean to explain the entire subject matter of this great book of Scripture in one brief sermon, since it contains all the mysteries of the Lord. It prophesies that Emmanuel is to be born of a virgin and accomplish marvelous works and signs. It predicts his death, burial and resurrection from the dead as the Savior of all men. I need say nothing about the natural sciences, ethics and logic.
Whatever is proper to holy Scripture, whatever can be expressed in human language and understood by the human mind, is contained in the book of Isaiah. Of these mysteries the author himself testifies when he writes: You will be given a vision of all things, like words in a sealed scroll. When they give the writings to a wise man, they will say: Read this. And he will reply: I cannot, for it is sealed. And when the scroll is given to an uneducated man and he is told: Read this, he will reply: I do not know how to read.
PROPHETIC SCRIPTURE, INSPIRED BY THE SPIRIT
Should this argument appear weak to anyone, let him listen to the Apostle: Let two or three prophets speak, and let others interpret; if, however, a revelation should come to one of those who are seated there, let the first one be quiet. How can they be silent, since it depends on the Spirit who speaks through his prophets whether they remain silent or speak? If they understood what they were saying, all things would be full of wisdom and knowledge. But it was not the air vibrating with the human voice that reached their ears, but rather it was God speaking within the soul of the prophets, just as another prophet says: It is an angel who spoke in me; and again, Crying out in our hearts, 'Abba, Father', and I shall listen to what the Lord God says within me.
The current norm regarding fasting before communion is Canon No. 919:
§1. A person who is to receive the Most Holy Eucharist is to abstain for at least one hour before holy communion from any food and drink, except for only water and medicine.
§3. The elderly, the infirm, and those who care for them can receive the Most Holy Eucharist even if they have eaten something within the preceding hour.
The calendar is based upon the General Roman Calendar, promulgated by Pope Saint Paul VI on February 14, 1969, subsequently amended by the Holy See, and the Proper Calendar for the Dioceses of the United States of America, approved by the USCCB and confirmed in 2010 by the Congregation for Divine Worship and the Discipline of the Sacraments.
ARE YOU AN ACTIVE PARISHIONER?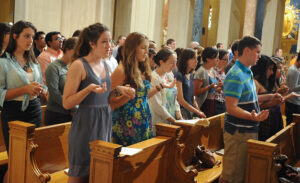 A Parish is not simply a "branch office" of the Church, nor a periodic audience of people, nor an occasional public; but it is a formally organized social group. It is a portion of a Diocese under the authority of a Priest legitimately appointed to secure in virtue of his office for the faithful dwelling therein, the helps of religion.
The faithful are called parishioners, and they become parishioners by acquiring a domicile or a quasi-domicile within the geographical boundaries or territory of the Parish.
Parishioners could be active parishioners or non-active parishioners, and the question of parishioner status is important because parishioners look to their Parish for many services such as:
Parishioner tuition rates in our Catholic schools;
The use of our facilities for liturgical services such as baptisms, weddings and funerals;
And certification as eligible sponsors at Sacramental celebrations.
These rights and services within the church bring with them certain obligations, as in any form of community. 
To be considered "active," a parishioners must be:
Registered in the parish;
Attend Mass faithfully;
Support the life of the parish by sharing time and talents in service;
And sharing treasure (tithing) to build up the community.
Active participation in Christian Stewardship makes you an ACTIVE parishioner.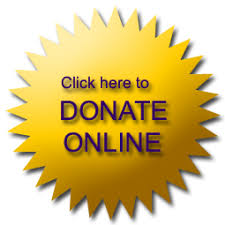 Our Parish is sustained through the Generosity Of Parishioners And anyone of goodwill.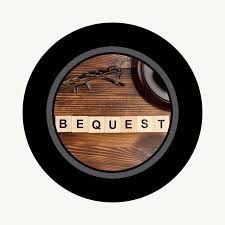 A Bequest is a unique gift of money or assets left through your will and is an investment in the future of your Parish.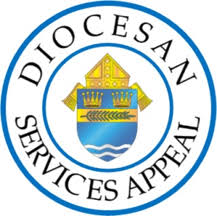 Each Parish has the responsibility to support the needs and ministries of the Diocese.
Links To Websites Of Interest