Our Lady of Lourdes
22094 Lyons Road
Boca Raton, Florida 33428
Phone: 561-483-2440
Fax: 561-558-1434
Office Hours
Monday to Friday
9:00am – 12:00pm
1:00pm – 3:00pm
CLICK BUTTONS BELOW TO ACCESS SECTIONS
Rev. Eduardo M. Medina, Pastor
561-483-2440
Rev. Jose Pelagio Padit, Vicar
561-483-2440
Rev. Llane Briese, Assisting
Deacon Francis Fau
561-483-2440
Deacon Randy Milliken
561-483-2440
Mrs. Bernadette Peterman, Business Manager
561-483-2440 X1418
Mrs. Ava Callender, Pastor's Secretary
561-483-2440 X1405
Ms. Brenda Cruz, Parish Secretary,
561-483-2440 X1419
Mrs. Jo Sapone, Receptionist,
561-483-2440 X1419
Mrs. Bibi Mendoza, CCD
561-483-2440 Ext 1429
Mr. Angel Roman, Maintenance  Assistant
561-483-2440 Ext 1426
Mr. Edmar Oliveira, Maintenance  Assistant
561-483-2440 Ext 1426
TBD, Maintenance Assistant
561-483-2440 Ext 1426
Mrs. Sharon Benedict, Outreach
561-483-2440 Ext 1425
Ms. Cecilia Carroll, Music
561-483-2440
Mrs. Feruza Dadabaeva, Music
561-483-2440
Ms. Linda Reiling , Music
561-483-2440
Faith Formation Ministries
RELIGIOUS EDUCATION
Bibi Mendoza
CHILDREN'S LITURGY
Muriel Morales
R.C.I.A.
DeLisle Callender, M.A.
Ivo Corazza, M.Div.
ADULT FORMATION
Parish Clergy
WOMEN OF GRACE
Diane Martire
SCHOOL OF CHRISTIAN FORMATION
Father Duvan Bermudez
VOCATIONS
Parish Clergy
VOCATIONAL CHALICE
Jack Viadero
HOMEBOUND
Patricia Lambert
H.O.P.E. OUTREACH
Mary Viadero
BEREAVEMENT
TBA
RESPECT LIFE
Paul Herron
LOURDES OUTREACH & FOOD PANTRY
Sharon Benedict
Ministerio de Padres/Familias
Flavio Leon
PASTORAL COUNCIL
Deacon Francis Fau, Chairperson
FINANCE COUNCIL
DeLisle Callender, Chairperson
Pamela Fau
Greg Fearon
Gary Herold, CPA
Ed Hershberger
Chris Laudato
Henry Masone
MONEY COUNTING
Pamela Fau
LOVELY LADY LAUNDRY
TBA
St. MARTHA'S GUILD
TBA
Music/Choir
Cecilia Carroll, M.S.
Carlos Gomez, Hispanic Ministry
LECTORS/EMs
Gemma Pompa – 4pm Mass
Alphonse DeFrank – 8am Mass
Greg Fearon – 9:30am Mass
Jack Viadero – 11:15am Mass
USHERS
Frank Moore – 4pm Mass
Mario Iorizzo – 8am Mass
Chris Laudato – 9:30am Mass
Ray Manno – 11:15am Mass
ALTAR SERVERS
Deacon Francis Fau
FILIPINO MINISTRY
Nestor Megano
HISPANIC MINISTRY
Luis Hakim
MATER CHRISTI
Consuelo Gonzalez

LECTIO DIVINA (Español) 
Maria Eugenia Suarez
KNIGHTS OF COLUMBUS COUNCIL 11241
Andre De Moraes – Grand Knight
KNIGHTS OF COLUMBUS COUNCIL 4th DEGREE
Chris Laudato
HEARTS & CRAFT
Dale MacCutcheon
LEGION OF MARY
Rita Okwor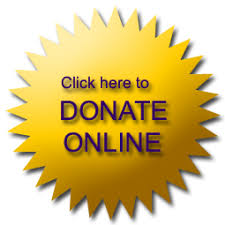 Our Parish is sustained through the Generosity Of Parishioners And anyone of goodwill.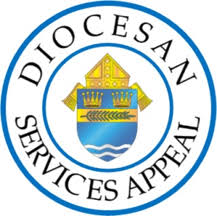 Each Parish has the responsibility to support the needs and ministries of the Diocese.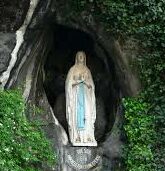 Donate To Grotto Project
Any help given will be a step closer to realizing the dream of having a Shrine to Our Lady of Lourdes in our parish.
Links To Websites Of Interest