Our world is hurting. We all need healing, yet many of us are separated from the very source of our strength. Jesus Christ invites us to return to the source and summit of our faith in the celebration of the Eucharist. The National Eucharistic Revival is a movement to restore understanding and devotion to this great mystery here in the United States by helping us renew our worship of Jesus Christ in the Eucharist.
Watch the video to learn more about the exciting journey ahead and how you can be a part of it!
Ready to be a part of something life-changing? Jesus needs each one of us to be his hands and feet throughout this Eucharistic Revival. We're seeking laypeople, families, religious orders, and priests to volunteer their time, talents, and prayers in pursuit of the grassroots renewal our world so desperately needs.
Just as many humble pieces come together to form a glorious stained-glass image, so too will God use each of us, however ordinary or imperfect, to bring about this Revival. He only asks that you listen for his voice!
10TH NATIONAL EUCHARISTIC CONGRESS JULY 17-21, 2024 INDIANAPOLIS, IN
REGISTRATION IS OPEN FOR THE 10TH NATIONAL EUCHARISTIC CONGRESS
Join your Catholic brothers and sisters as we encounter the living Jesus Christ, experience profound renewal, and are sent out on mission for the life of the world.
Thousands followed Christ throughout his earthly ministry. Since his Resurrection, countless Christians have traveled to holy sites in order to connect concretely with places where heaven and earth have touched.
While pilgrimages have a long legacy within the Church, this is the first undertaken at such a scale—walking coast-to-coast with Our Eucharistic Lord! Click below to find out more about this tradition and the fruits of making a pilgrimage yourself.
A pilgrimage is "the simultaneous movement of the feet and the soul"—a journey made both externally and internally. The pilgrim travels to a location of spiritual significance, stepping outside of themselves in order to encounter God in places where he has revealed himself. This action mirrors the interior journey of the pilgrim, who uses this experience to draw closer to Our Lord and seek him more intentionally.
The value of a pilgrimage is not in the distance traveled but in the disposition of our own hearts and the zeal with which we seek God. Many saints have had life-changing experiences while on pilgrimage, and the practice has been a part of Christianity from the beginning.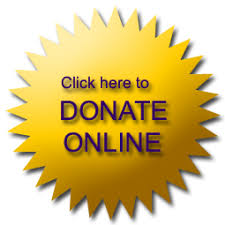 Our Parish is sustained through the Generosity Of Parishioners And anyone of goodwill.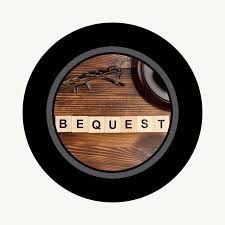 A Bequest is a unique gift of money or assets left through your will and is an investment in the future of your Parish.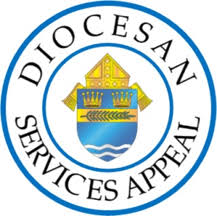 Each Parish has the responsibility to support the needs and ministries of the Diocese.
Links To Websites Of Interest