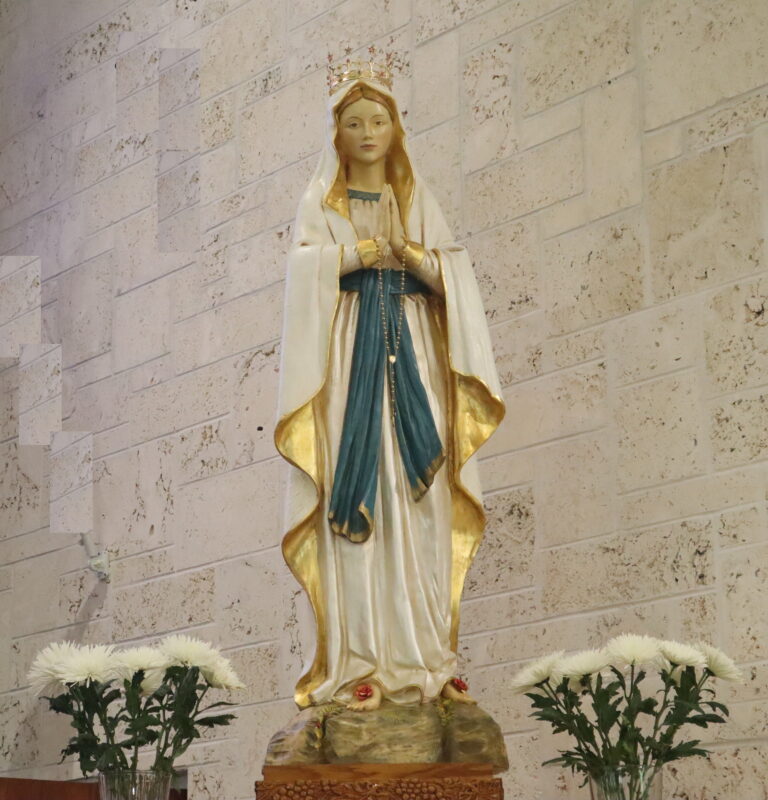 Welcome Note From All of Us
Welcome to our Website!
God calls us to be a community of faith, hope and love built on his only Son, Jesus Christ, in the Holy Spirit that dwells within us, and as good stewards to care for the whole of Creation. 
We reach out to you and invite you to join our community so that together we can reach into the treasure of our Faith to learn and pattern our lives after the life of our Lord, Jesus Christ.  
Reaching up refers to Worship and to the celebration of the Sacraments.
Reaching in encompasses our Faith Formation programs – Religious Education, RCIA, Women of Grace, and Retreats.
Blessed Virgin Mary, Patroness of Our Lady of Lourdes Parish, inspires us to be faithful disciples. May she bless you and your loved ones.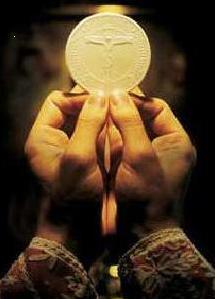 SUNDAY MASSES
Sat 4:00 PM – Vigil Mass
Sat 6:00 PM – Vigil Mass, Spanish
Sun 8:00 AM, 9:30 AM, 11:15 AM
DAILY MASSES
Monday to Friday
8:00 AM and 5:30 PM
Saturday 8:00 AM
Holidays 10:00 AM
HOLY DAYS OF OBLIGATION
5:30 PM Vigil Mass, 8:00 AM
12:00 Noon; 7:00 PM
Mass times subject to change
OFFICE HOURS
Mon to Fri
8:30 AM – 12:00 PM
1:00 PM – 3:30 PM
BAPTISM
Sat – After the 4:00 PM Mass 
Sun – After the 11:15 AM Mass
CONFESSION
Friday- 4:00 PM to 5:00 PM
Saturday – 11:00 AM to 12 Noon
RELIGIOUS EDUCATION HOURS
Tues, Thurs, Fri
9:00 AM to 12:00 PM
1:00 PM to 4:00 PM
Wed – 1:00 PM to 8:30 PM
A VIDEO TOUR OF OUR CHURCH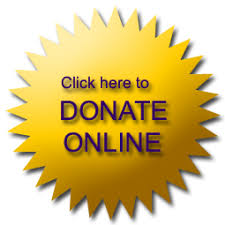 Our Parish is sustained through the Generosity Of Parishioners And anyone of goodwill.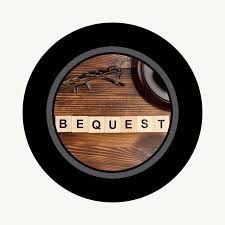 A Bequest is a unique gift of money or assets left through your will and is an investment in the future of your Parish.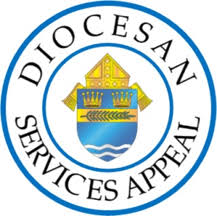 Each Parish has the responsibility to support the needs and ministries of the Diocese.
Links To Websites Of Interest